Back to top
News and Announcements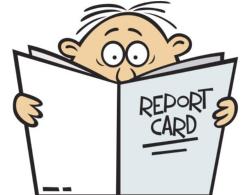 BPA 2018-2019 Principals Message- Middle School Report Cards

Middle School Report Cards Message:

Final Report Card Distribution Delay
This year, the Florida Department of Education has moved both FSA and End of Course (EOC) testing
windows to the last four weeks of the school year. With this change, the results of the FSA and EOC scores
are planned to be released later than in past years.
Typically, final report cards are available in mid-June, which includes final grades for courses impacted by
EOC scores. Due to the testing windows being moved to later in the year, the State expects test scores to
be released in late June, which will ultimately delay report cards.
Despite this delay, school administration is expected to use all information necessary to graduate students
as they normally would. A message will be sent by the district office to all middle and high school parents
to proactively address this concern. In the message, parents will be notified that they will receive updated
communication from their school once final report cards are available.