Back to top
News and Announcements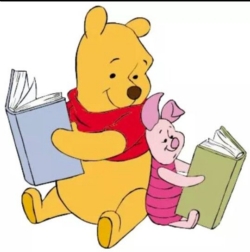 BPA of Orange 2019-2020 Literacy Week Kindergarten-2nd Grade Schedule

As part of our literacy week celebration, we encourage our students to participate in our daily classroom reading activities. Schedule is as follows:
Monday, Nov. 18: Read With a Buddy! Bring a stuffed buddy from home
Tuesday, Nov. 19: Reading Outdoors! Classes will read outdoors
Wednesday, Nov. 20: Read With a Blanket!: Bring your favorite blanket from home
Thursday, Nov. 21: Read With Snacks: classroom marshmallows
Friday, Nov. 22: Flashlight Friday!: Bring a flashlight from home to read with in class!
Spanish Translation:

Estudiantes desde jardín de infantes hasta segundo grado

Como parte de nuestra celebración de la semana de alfabetización, alentamos a nuestros estudiantes a participar en nuestras actividades diarias de lectura en el aula. El horario es el siguiente:
Lunes 18 de noviembre: ¡Lee con un amigo! Trae un amigo relleno de casa
Martes 19 de noviembre: ¡Lectura al aire libre! Las clases leerán al aire libre
Miércoles 20 de noviembre: ¡Lee con una manta !: trae tu manta favorita de casa
Jueves, 21 de noviembre: Leer con refrigerios: malvaviscos en el aula
Viernes, 22 de noviembre: ¡Linterna viernes !: ¡Trae una linterna de casa para leer en clase!