Back to top
News and Announcements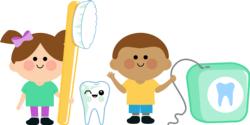 Free Community Pediatric Dental Events- Eventos comunitarios gratuitos de odontología pediátrica

Please see the attached flyers for more information on the free dental pediatric events the Valencia College of Orlando is offering to its community!

¡Consulte los folletos adjuntos para obtener más información sobre los eventos pediátricos dentales gratuitos que el Valencia College of Orlando ofrece a su comunidad!
These events provide FREE dental sealants, fluoride, oral hygiene education, toothbrushes, toothpaste and floss for children 1-18 years of age.

Estos eventos brindan selladores dentales GRATIS, fluoruro, educación sobre higiene bucal, cepillos de dientes, pasta dental y hilo dental para niños de 1 a 18 años de edad.